Kelly Gonsalves
As an Insightful Accountant Top 10 ProAdvisor, Top 50 Cloud Accountant in North America, and a member of the Intuit Trainer Writer Network Kelly Gonsalves is focused on the future of the Accounting Industry. Apps and Technology are her thing! Kelly founded Totally Booked, based in NYC, in 2015 to help business owners find empowerment in their financials. Data entry is a thing of the past for her clients!
Being an Advanced Certified QuickBooks ProAdvisor allows Kelly to specialize in creating a process that will make the financial side of your business less intimidating. This means that she and her team handle all aspects of bookkeeping including Accounts Payable/Receivables, budgeting, payroll, app integrations, sales tax, custom reporting, bank reconciliations, and much more.
Kelly loves to travel, read, and go out on the lake in her free time!
Alejandro "Tuna" Tavera
Tuna is a Certified QuickBooks Online ProAdvisor. Tuna is Totally Booked's in house Bookkeeper. He has specializes in tightening up our processes, and assisting our clients when they're in need. Specializing in QuickBooks Online has allowed Tuna to keep in touch with his clients from anywhere he may be working from.
Tuna loves all things tech & gadgets, but you'll likely find him watching a Manchester United match in his free time!
Se habla espanol.
Here's what our clients have to say.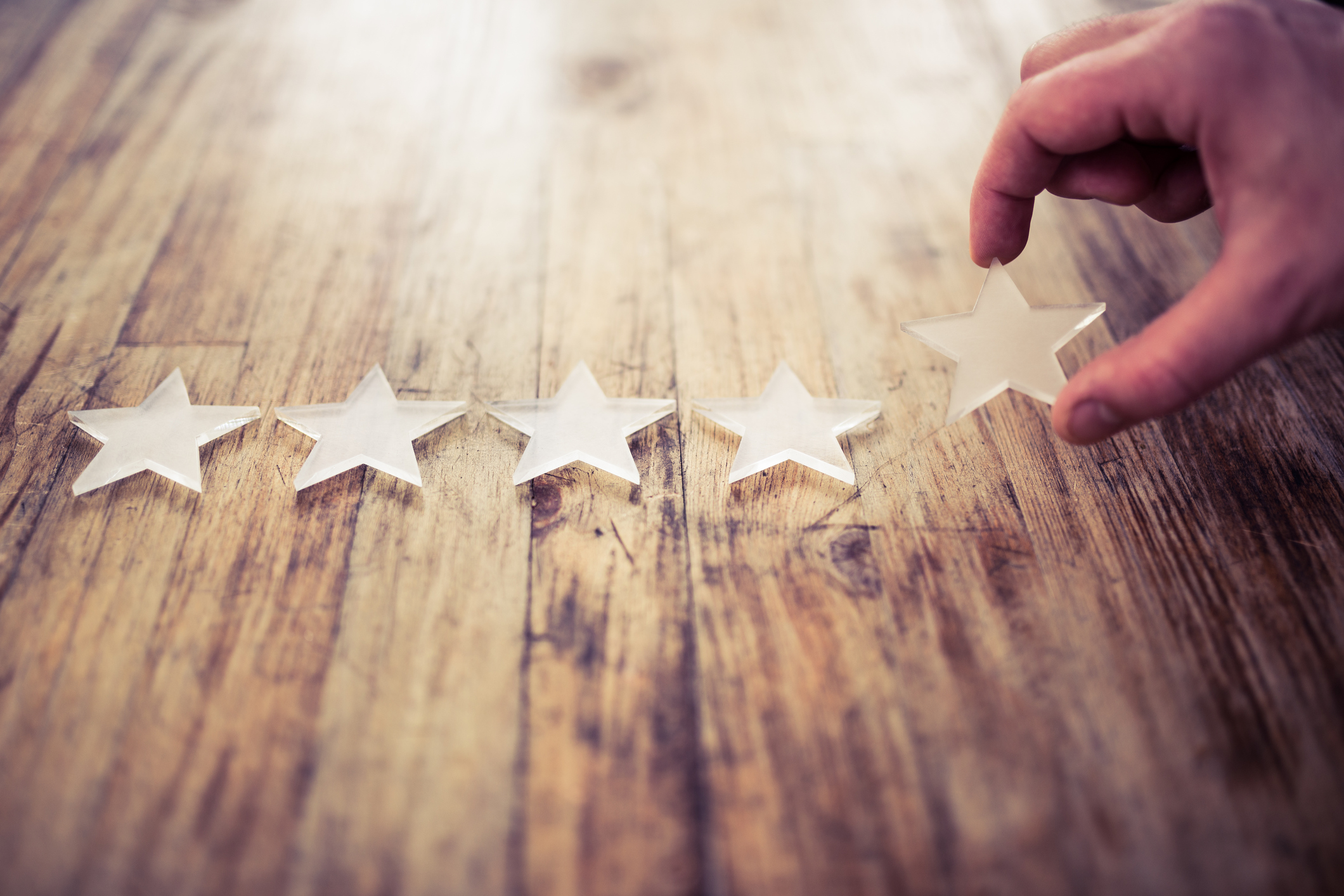 "Kelly is the greatest. She is so knowledgeable about QB's and helped me transition from QB's desktop to QB's online seamlessly. She set up my new QB's and gave an in-depth tutorial to my in-house bookkeeper. She also set up Gusto for my payroll and walked me through everything. She has such a calming and grounding energy which helps when you are overwhelmed with the process. I highly recommend her for any thing QuickBooks related."
— Erika Weber, October 1, 2018
"I've been working with Kelly for the past few months and it has been a pleasure. She is always responsive and provides great advice. She was instrumental in my decision to select the right QuickBooks product based on the needs of my company. I look forward to working with her in the future as my business grows. I highly recommend her services."
— BAquart, July 15, 2018
"Kelly is great! I found her through the QuickBooks ProAdvisor site and she lived up to her reviews. She is quick to respond, easy to work with and "gets it done". I had a technical problem with QuickBooks that left me with a mess. She presented a solution, reconciled/eliminated multiple errors and solved my immediate problem. In addition, she recommended and implemented third party apps to future proof my books, so I would not have to deal with this again. She knows QuickBooks! Additionally, she taught me a few tricks, identified ways I could get paid faster and is a real pleasure to work with."
— PEGroup, February 8, 2018
"I'm under contract for a new home and my lender needs a P&L statement. I'm the "accountant" for two businesses that I co own, but honestly have no time to dedicate to the books. I have three bank accounts with one company and a reconciliation mess. I emailed Kelly very early on a Sunday morning and got a response almost immediately with some help. She couldn't provide the magic answer to avoid my having to reconcile 3 years worth of transactions, but she gave me some really valuable advice and confirmed some quirks about Quickbooks, that only a pro would know. She is the best!"
— GPSolutions LLC, January 23, 2018
"Kelly has been amazing to work with, I've used many outside Bookkeepers/QB "helpers" before but she is by far the best I've worked with. We recently did a migration from QB Desktop to QB Online, so we had to not only mirror all the Chart of Accounts from the existing company file, but we also had to organize it clean it up since the existing QB-D file was created in.....2004!! Kelly was a rockstar, she was able to handle the entire initial Chart of Accounts setup herself, bring all of our Dec-31 Balances over, and setup a new Product/Service mapping that better fit our new business model. Not only did she do all that, but she was very pleasant to work with, super responsive, and her rates are definitely better than some past Bookkeepers and QB advisors we've worked with who weren't half the quality as Kelly. We are now actively referring her to any business-owner that we know b/c she reflects well on us! Thank you Kelly."
— Tech_Exec_2017, January 10, 2018
"Kelly came to my office to meet me for our first session and by the end she had whizzed through and reconciled 10 months!! I thought at best we'd get through two! She is a pro and knows QB like the back of her hand. Her guidance on finances was incredibly helpful and thorough and I found that there were no questions that she didn't know the answer to. Not only that, I actually had fun working on the books with her! I didn't even know that was possible. I'd recommend Kelly to anyone who needs a proficient, professional, knowledgeable, friendly, and good humored bookkeeper, accountant, consultant, or just about anything else! Kelly can do it all."
— Thrilled Client, December 23, 2017
"I met Kelly through one of her other clients. I was so impressed by her professionalism and knowledge that I called her first when I was looking for a new bookkeeper. She had asked all the right questions then and did the same with me. I could instantly tell she not only knew what she was talking about, she cared about helping me get things right. After a series of services with very different ways of doing things, I had a couple of messes that were throwing off my books and delaying my income tax returns--not to mention stressing me out and distracting me from other work. Kelly was not at all turned off by the challenge, which for her seemed like an easy, everyday task. She corrected the errors, explained to me in plain language what happened, and has been helping me set up customized systems that make my work easier. She is competent, patient, and lovely to work with. I have already recommended Kelly to a couple of other business owners, and I will continue to recommend her."
— The Happy Attorney, October 13, 2017
"I currently work with Kelly at two not for profit organizations and in both places she has exceeded our expectations. Her extensive knowledge of QuickBooks has been invaluable. She has made both the bookkeeping and management reporting functions efficient and professional. She understands the business and always provides useful recommendations. She has a very pleasant and patient manner which is conducive to learning and sharing ideas. She makes her self available as needed and she always gets her assignments done as scheduled. I would highly recommend utilizing her QuickBooks consulting and bookkeeping services for your business."
— Gary Jendras, August 11, 2017
"My company has had the pleasure of working with Kelly since the Fall of 2016. It was a time of tremendous change for my company; a new location, high staff turnover, and significant growth. We knew that we had to find a new bookkeeper, as we were deeply unsatisfied with our previous employee. Kelly immediately impressed. She is professional, detailed, and accommodating. She worked quickly to diagnose problems with the way we were working, and offered real solutions to improve our efficacy. She has a positive attitude and works in a solution-based way; even on tasks that seem insurmountable (our previous bookkeeper had left things in a rotten shape). Kelly is communicative; taking time to properly explain things, and also taking time to build relationships with other members of my staff. She expresses a genuine interest in our company's success, and we value what she is contributing to make that possible."
— Garth & Bryan of Garth Greenan Gallery, June 23, 2017
"Kelly was a great help to our small business!! She came in and explained everything to us that we would need to do to stay on track and get real time reporting of our income and expenses. She's a real pro at QuickBooks Online. I'd recommend her to any small business owner looking to get a handle on their numbers."
— April 19, 2017
"Our small interior design firm was new to QuickBooks online, and Kelly made the setup a seamless one. We were quite nervous when we began using the QuickBooks product, but Kelly is so professional, responsive and patient, that we felt comfortably in control of our books in a short period of time. She's always quick to answer any questions that arise between our scheduled maintenance meetings."
— Jen & Tonia of Fox + Chenko, November 29, 2016
"Kelly was prompt and got right to work. I had not condensed the file for serveral years and it was extremely large. In a few short hours she did exactly what need to be done. My system is running much be efficiently. I would call her again for anything QuickBooks."
—Neal Eisner of Oxford Litho, November 03, 2016
"As a small business owner with a lack of knowledge about QuickBooks, Ms. Gonsalves puts my financials in working order. She is professional, patient and experienced. Kelly is always available by text, email or phone for a question. Also, very computer savvy which is important for solving problems."
— November 01, 2016
"Fantastic help! Kelly explained QuickBooks to me on one-to-one sessions. She answered all my questions and provided help over the phone after our meetings. She's not only an experienced accountant, she's a great teacher as well."
— November 01, 2016
"Kelly has been a lifesaver!! I have my own Interior Design business and the invoicing had gotten away from me. Kelly has come in and turned it all around. She has balanced the books and has begun to invoice my client in a timely manner. Kelly is very easy to work with. She is great at explaining what she is doing and is teaching me how to use QuickBooks. I am very happy I have found her!!"
— November 01, 2016
"I am highly satisfied with the work Kelly provided. She was professional and experienced. Knowledgeable of the software, patient and extremely helpful!"
— April 21, 2016
"Kelly was introduced to me by a friend of mine. I was in need of part time bookkeeping services for my day care. I have always managed this myself in the past but was told that she had reasonable rates and was very professional. I reached out to Kelly and heard back within the hour. She now provides services for me with QuickBooks Online, 5 hours per week. This has freed me up to do other things for my business. I am extremely satisfied with the services she is providing and would highly recommend her for assistance with your bookkeeping needs."
— Teresa Siebold, April 20, 2016
"Kelly was so patient and extremely helpful when it came to getting my business set up in QuickBooks Online. She took the time to explain everything as she did it and taught me a few things that I could do myself once I became more comfortable with the program. She helped set up the app on my phone so that I can keep track of expenses and attach receipts. I went from a pile of receipts to having an organized system! I am now also able to see what Invoices are outstanding and then act on collections from my clients. In addition she set me up with an Intuit Payment account so I can accept payments even faster! I am very pleased with Kelly's services and I am excited to move forward with her as my Bookkeeper."
— April 20, 2016